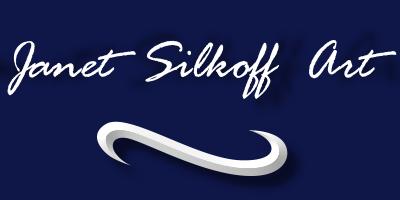 Terms of Use
PLEASE READ THESE TERMS AND CONDITIONS OF USE CAREFULLY BEFORE USING THIS SITE.
By using this site, you signify your assent to these terms of use. If you do not agree to these terms of use, please do not use this site. We reserve the right without notice, at our discretion, to change, modify, add, or remove portions of these terms at any time. Please check these terms periodically for changes.
RESTRICTIONS ON USE OF MATERIALS
This site is owned and operated by Janet Silkoff. The copyright in all material provided on this site is held by Janet Silkoff as the original creator of the material. Except as stated herein, none of the material may be copied, reproduced, distributed, republished, downloaded, displayed, posted or transmitted in any form or by any means, including, but not limited to, electronic, mechanical, photocopying, recording, or otherwise without the prior written permission of Janet Silkoff as the copyright owner. No material from this site or any other site owned, operated or controlled by Janet Silkoff may be copied, reproduced, republished, uploaded, posted, transmitted, or distributed in any way. Modification of the materials or use of the materials for any other purpose is a violation of Janet Silkoff's copyright and other proprietary rights. For purposes of these terms, the use of any such material on any other web site or networked computer environment is prohibited. All trademarks, service marks, and trade names are proprietary to Janet Silkoff.
Copyright © 2009 Janet Silkoff. All Rights Reserved.